How to pair Anker Soundcore? We got you covered!
If you have just bought a new Soundcore Bluetooth speaker and are looking for help in pairing them to your Bluetooth-enabled devices, you are at the right place.
The pairing method is the same for all the Soundcore Bluetooth speaker models like Anker Soundcore, Soundcore 2, and Soundcore 3.
In this article, I have compiled all the methods of pairing and provided a solution for all the problems you are facing in pairing your Anker Soundcore 2 Bluetooth speakers.
You may also like: How To connect and Pair Soundcore Flare Bluetooth Speaker
How Do I Pair Anker Soundcore 2 Speaker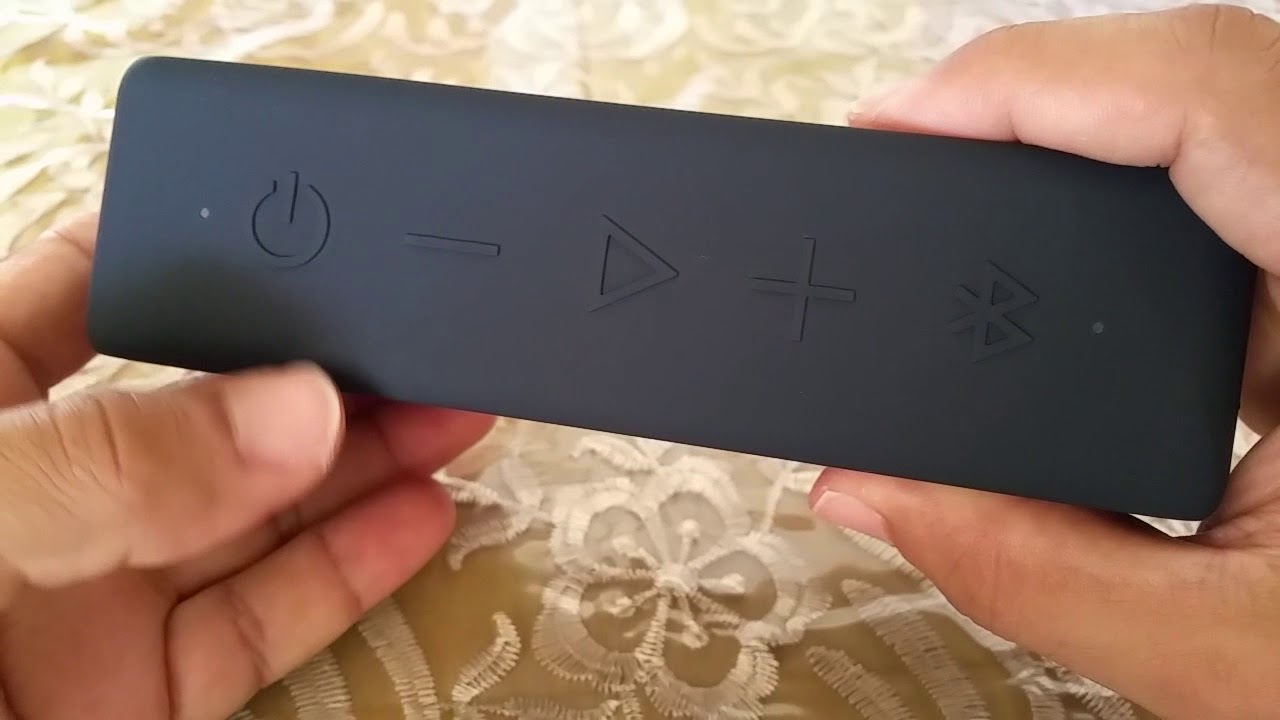 For pairing your Bluetooth speaker with your device you will need to turn on your Anker Soundcore 2 Speaker. The steps are written below:
You will first need to turn on your Bluetooth speaker by pressing and holding the power button for a few seconds until it blinks white and plays sound.
If it's your first time using it, it will automatically enter pairing mode flashing blue light. Otherwise, you can press the Bluetooth button for entering pairing mode.
If already paired with any device it will automatically connect to the paired device and indicate a stable blue LED light.
The next step would be to open the Bluetooth settings on the device that you want to pair with the speaker. Turn on the Bluetooth connectivity, and lookup for 'Speaker's Name'. Just tap on the 'connect' option.
HOW TO PAIR AND CONNECT IT TO AN IPHONE?
To connect Soundcore Bluetooth speaker with an IOS device you will first need to open Settings on your iPhone and click on Bluetooth and turn it on. It will start scanning new Bluetooth devices nearby you.
Soundcore 2 will appear in the list of "other devices" in Bluetooth settings. Select Soundcore 2 to pair the speaker with your phone. After pairing, the speaker will play a confirmation sound and the BLUE LED light Bluetooth on the speaker gets stable.
Further Reading: Connect Anker Soundcore speaker to iPhone
HOW TO PAIR AND CONNECT IT TO AN ANDROID PHONE?
To do this, make sure that the Bluetooth on both devices is turned on:
On Android device, open settings, then open "Connections".
Tap "Bluetooth" and turn it on. It will start scanning the available devices nearby.
Select the Soundcore 2 from the list of available devices.
Once are paired, you should be able to play music from the speaker by opening your music app and selecting the Bluetooth speaker as the output device. You can also control playback from the buttons on the speaker.
If you're having trouble connecting, make sure that both devices are close to each other and that there aren't any obstructions between them. If it's still not working, try restarting both devices.
HOW TO PAIR ANKER SOUNDCORE AND CONNECT IT WITH ALEXA?
You will be able to use your Anker Soundcore Speaker with Alexa and can enjoy music or anything else you want by using voice commands.
For this purpose, you have to download the Alexa App into your mobile phone to pair your speaker with Alexa.
Power on your Bluetooth speaker and click the Bluetooth button to enable pairing mode.
Open the Amazon Alexa app on Android or IOS.
Tap on settings.
Select the Alexa device you want to pair with your Soundcore speaker.
Select Bluetooth Devices, and then Pair A New Device.
After scanning your speaker will appear in the list. Select it.
Afterward, you can easily connect it with Alexa by enabling Bluetooth on your phone by saying "Pair Bluetooth". It will connect automatically to your Alexa when the devices are in range.
HOW DO I CONNECT MY ANKER SOUNDCORE TO MY COMPUTER?
On your computer, open your Windows settings, or by pressing the Windows key + i on your keyboard.
Click "Devices" then click on "Bluetooth Devices".
Turn on "Bluetooth" on your pc if it's not turned on.
Hold the pairing button on your speaker to enable the pairing mode.
Click "Add Bluetooth and other Devices"
Then click on "Bluetooth".
It will start scanning the available Bluetooth-enabled devices in range.
Select Soundcore 2 and click on the pair button.
The speaker will be connected to your computer and you're ready to enjoy the music.
HOW TO PAIR AND CONNECT IT TO APPLE WATCH
Connect your Bluetooth speaker with your Apple Watch by following these steps:
Open "Settings > General >Bluetooth."
Enable Bluetooth on the watch and unpair any previous connections if needed.
Select which paired device to connect by choosing its name from the list of devices shown, then tap on the Anker Soundcore 2 once it appears in bold letters and you are connected.
HOW TO PAIR 2 ANKER SOUNDCORE 2 SPEAKERS
If you want to pump up the volume of your music, you can do so by pairing two Bluetooth speakers together. This will create an even more powerful sound system that will allow you to enjoy your music even more.
Here are the steps you need to follow in order to pair two Anker Soundcore speakers together.
First, make sure both Bluetooth speakers are turned on.
Next, put the two speakers in close proximity to each other.
To link the speakers together, turn on TWS (True Wireless Stereo) mode.
To connect the two speakers, hold down the Bluetooth buttons on both devices for 3-5 seconds. The Bluetooth indicator will flash rapidly.
When the green light is on, the two speakers are in pairing mode. After pairing together, you will hear a tone.
A flashing light marks the primary speaker, while a steady light identifies the secondary.
To operate both speakers, pair your Bluetooth device with the main speaker and you are good to go.
Frequently Asked Questions:
WHY IS MY ANKER SOUNDCORE NOT CONNECTING?
The speaker could be too far away from the device, there could be interference from other electronic devices, or the battery might need to be charged. If none of these solutions work, try restarting both devices or reset Anker speaker and pairing them again.
HOW DO YOU TURN OFF BLUETOOTH ON ANKER SOUNDCORE?
You can turn off Bluetooth on Anker Soundcore if you are not using it for connection by pressing the "Bluetooth" button for 2-3 seconds. It will turn off the Bluetooth.